Caesarean section is one of the most used methods of birth of a baby, being used in specific situations, when natural childbirth is not indicated.
If you are going to do a cesarean and would like to know more about this procedure, in this article you will know everything you need to know about cesarean section.
What is a C-section?
A cesarean section is a procedure, which can be planned or urgent, in which the baby is withdrawn from the mother's womb through a cut in the belly and uterus.
The main reasons for a cesarean section are:
fetal developmental abnormalities;
previous uterine surgery, such as a cesarean section in an earlier pregnancy;
existence of heart disease, pre-eclampsia, etc .;
active genital herpes infection;
mother infected with AIDS;
incorrect position of the baby inside the uterus;
abnormal baby's heart rate;
multiple pregnancy.
How Does a Cesarean Work?
A cesarean section is performed in a surgical center, starting with the application of anesthesia. This is placed in the lumbar region of the pregnant woman, between two vertebrae of the spine.
There are three types of anesthesia: epidural, spinal, and double block. In all of them the pregnant woman is awake during the cesarean, but without feeling anything from the chest down.
As soon as the anesthesia takes effect, a transverse cut of about 10 cm is made on the skin, in the area known as the bikini line (over the pubic bone), and then a smaller cut in the uterus. Then the uterine wall and the pouch are ruptured, and then the baby is pulled out.
Outside, the baby is evaluated by the doctor, after which it will cut the umbilical cord. He then delivers the baby to the neonatalogist, who will then perform a more complete analysis.
Once delivered the baby, the doctor will remove the placenta, and then give the stitches in the several layers of cut tissue.
The procedure lasts an average of one hour if there are no complications.
The postpartum cesarean section
Since the cesarean section is a surgery, the pregnant woman must inevitably go through the postoperative period.
Therefore, postpartum is usually worse in women who have a cesarean section compared to a woman who has had a normal birth.
After the cesarean section, the patient should be between 6 and 12 hours of recovery, which may be longer if there have been complications.
The following days will be characterized by some pain and discomfort, natural after surgery. However, to alleviate this problem, your doctor will prescribe appropriate medications.
Gallery
Hanan Mahmoud Abdul Karim claims doctors at Al Bashir …
Source: metro.co.uk
Let's Play Caesarean Birth Surgery Game Episode & Newest …
Source: www.youtube.com
I knew how to be my disabled son's nurse, but I had to …
Source: www.essentialbaby.com.au
Caesarean Images, Illustrations, Vectors
Source: www.bigstockphoto.com
The Brilliant Kmart School Bag Storage Hacks Every Mum Needs
Source: mumcentral.com.au
Lunavie
Source: www.ohbaby.com.my
Thomas Chee's Blog: The Story of Jenson's Birth
Source: thomascheehanboon.blogspot.com
Prefabricated Hospitals arşivleri
Source: oxycare.com.tr
Jo Joyner and Neil Madden Introduce Twins Freddie And Edie …
Source: celebritybabiescovered.com
Jiang Qinqin Becomes Mom
Source: english.cri.cn
Product information
Source: www.smith-nephew.com
Birth Stock Photo
Source: www.thinkstockphotos.com
Jodie Kidd and Andrea Vianini Introduce Son Indio …
Source: celebritybabiescovered.wordpress.com
Duchess of Cambridge to give birth at Lindo Wing of St …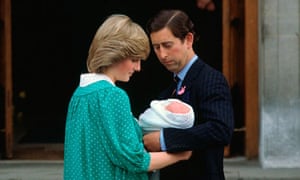 Source: www.theguardian.com
A Baby Is Born Via Csection In Naples Florida Stock Photo …
Source: www.gettyimages.co.uk
Caesarean may make it harder to bond with your baby …
Source: www.dailymail.co.uk
Newborn 13lb 1oz baby 'Brutus Maximus' so big he had to be …
Source: metro.co.uk
Paloma Faith welcomes first baby with boyfriend Leyman …
Source: metro.co.uk
Sitaram Bhartia
Source: www.sitarambhartia.org
This Tumblr Dedicated To Ugly Babies In Renaissance …
Source: www.boredpanda.com